All of our mulch is made at our production facility. What does this mean for you?
Not only is this more environmentally friendly but we are able to ensure that only the highest quality mulch is produced. All of our mulch is made from all natural wood, no construction debris, pallets, or wolmanized wood makes it into our products.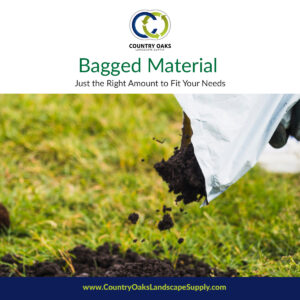 Only need a small amount of mulch, we now offer our premium mulch in easy to manage bags - perfect for when you just need a little bit.
Available Mulch Types
Dyed Red Mulch
Cedar Mulch
Dyed Black Mulch
Dyed Brown Mulch
2x Shredded Hardwood
Red Pine Mulch
Walnut Mulch
Premium Hardwood Mulch
GradeA Compost Pine Mulch
As well as mulch we also sell a variety of weed barrier and lawn edging supplies to help ensure your landscaping looks as great as you can imagine.
Weed Barrier and Lawn Edging Supplies
We carry a variety of landscaping products.
Sunburst Weed Barrier (sizes to 12'x 300')
Professional 500 Weed Barrier (sizes to 12' x 250')
Plastic Edging (Edge-Pro edging with stakes, connectors, corners, stake kits, stakes)
Steel Edging (Russell Steel: 14 gauge with stakes)
Aluminum Edging (Perma-Loc 4" with stakes)